15 Feb

10 Things renters look for when deciding on a place to live

Not too long ago, I asked my friend Jason why he was still renting and had not bought a property yet. I know he can afford to buy and according to most housing statistics, he should have already traded up from his first home to the next bigger one. But Jason is such a rebel that he refuses to even acknowledge those statistics. Well, seriously. Here is what he told me: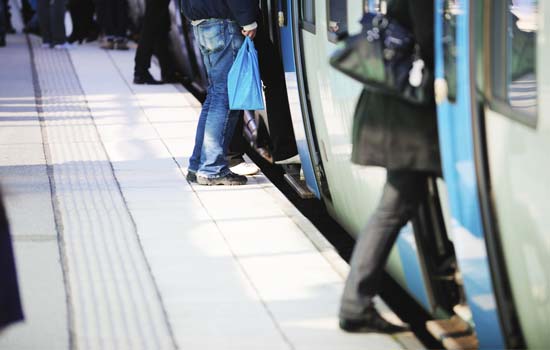 "I have commitment phobia. I don't want to be tied down and I really don't want to be responsible for all the things homeownership requires. Plus, who knows how long I will actually live here," he confesses. Boom! There it was! Never mind that Jason has lived in the greater Washington, D.C. area for 20 years but I guess he wants to keep his options open.
Jason is not alone. The region is filled with homeownership commitment phobes who love the freedom and flexibility of renting. As a property owner this is a beautiful thing, as you're in a great market for a steady demand of renters. As you probably already know, they are laser-focused on finding as many of their wish list living needs that will fit within their budget. Here are the ones most commonly at the top of the list:
Updated kitchens and bathrooms. No different in selling a home, renters have expectations and the whole Houzz craze is certainly feeding into their expectations of modern and sleek, especially for these 2 spaces.
Pet friendly. For the longest time most investors have shied away from allowing pets in their rental homes yet pet ownership is at its highest ever, especially among generations X and Y*. With the increase of dog parks, pet-friendly cafés and daycare, the option for a pet is only going to become more enticing to local renters.
Building amenities. If you own a condo, amenities are many times even more important to a renter than the actual living space. At the top of the most desired list are: state-of-the-art workout facilities, concierge service, a rooftop for entertaining, a pool and the icing on the cake…being within walking distance to the Metro!
Location. Location. Location. Properties that are within close proximity to restaurants, shops, bars, dog parks, bike trails, public transportation, medical facilities and other local attractions often rent for more money. Walkability is such a draw for many and could you blame them with the DC area traffic?
Parking. If you can offer off-street, private parking – perfect! If you own a condo then potential renters will want to know what the parking options are. If you own a spot, don't rent it separately; include it into the overall monthly rent.
Hardwoods. The rumor is true. Renters LOVE hardwood floors. They are easier to maintain; yes I said easier. If someone has allergies from dust or pet dandruff you pretty much have to live in a place that only has hardwoods and it simply makes almost every space look better.
Open floor concept. I am guilty of it just like the rest of the crowd. I love the idea of an open floor plan, especially on the main floor so entertaining is easy and in general it brightens spaces up and allows for more creative furnishing and decorating.
Outside space. Jason loves to grill! He doesn't just like it. He LOVES it. I think he grills about 3 times a week regardless of the weather. He calls it cooking. Every place he has ever lived has had to include some sort of outdoor space. Not necessarily a yard, but most renters want at least a deck or some form of space that allows outdoor living and entertaining.
Storage. Renters have a lot of stuff. And that stuff needs to be stored somewhere. If you're renting out a single family home or townhouse then one would assume there is either closet space or possibly a basement that allows for those miscellaneous things to be packed away. If you own and rent a condo, if at all possible, provide extra storage if the building offers it. Don't make your tenant pay extra just include it in the monthly rent. People will pay a bit more to have this option available to them.
Friendly landlords. At the end of it all, if you as a landlord are not easy to get along with or are constantly looking to either punish your tenants or watch over them, then renting out any space, regardless how nice and perfect, might not be for you! People are always more likely to show respect to those that respect them. Do this and you will find a great tenant like my friend, Jason.
* APPA's 2015-16 National Pet Owners Survey