21 Jan

Buying Your First Investment Property

What You Don't See on HGTV

A recent episode of HGTV's Property Brothers featured a young couple purchasing, renovating and flipping a home all within the 30 minute show. In reality, it condensed about 45 days of real life work into a half hour of entertaining TV in order to showcase the HUGE profit the couple walked away with.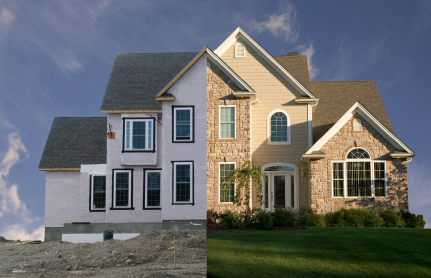 Given the tumultuous stock market since the beginning of the year, this sounds amazing! Honestly, who would not want to turn a big profit in such a short period of time with what seemed like rather minimal input?
Realty check – if buying, managing or selling investments would be as easy as some HGTV shows make us believe, we would all do it! But we don't, because it takes a lot of time and usually involves a few headaches and some sweat equity before one can see the fruits of hard labor over a long period of time.
If you're still interested in pursuing it, here are a few things you should consider before hunting for your first investment.
Location – if you manage the property yourself then you should look for something that is close to you so it's easy to get there in case of an emergency or needed repair. If you plan on hiring someone to manage the property this becomes less of an issue.
Community Amenities – properties that have easy access and are within close proximity to parks, trails, shopping, restaurants and public transportation are often times more sought after by renters than communities without such features.
Condition of Property – If you have the time and money to invest in a fixer-upper, go for it! Just ensure you know upfront what your monthly carrying costs will be so you don't exhaust your cash on that, versus money towards repairs and updates. Most renters are picky and they want the updated kitchen and bathrooms, so focus your search on properties that can offer that or realize that you will have to either do the updates yourself or compensate in lower rent.
Vacancies and Rents – ideally you want to be in a high-demand area with rising rents. Wishful thinking? Not always. If you pay attention to neighborhoods, supply and demand of vacant houses and have an idea of the rent rates over the last 2-3 years for a concentrated area, you can effectively identify communities that might be rising in popularity and demand by renters. This data might be hard to get from your public pricing models like Zillow or Trulia but a local real estate professional can assist with this type of information.
Investing in real estate can be a very lucrative way of diversifying your funds. But remember it's not for the faint of heart. Things can and will go wrong, repairs might take longer and cost more than anticipated and the property might not rent or sell as fast as you thought.  You should always consult an expert, like a real estate professional, to make final decisions before buying an investment property. And remember – time heals all wounds. Holding on to real estate for a long period of time usually does ensure a greater return on your initial investment.
Do you have additional questions on buying, managing or renting out an investment property? Feel free to contact me. I'm happy to offer my advice.
Katja Hom, Director
AH Management
KHom@AveryHess.com